Wednesday, 30th June 2021 at 4:00pm
Stay and Play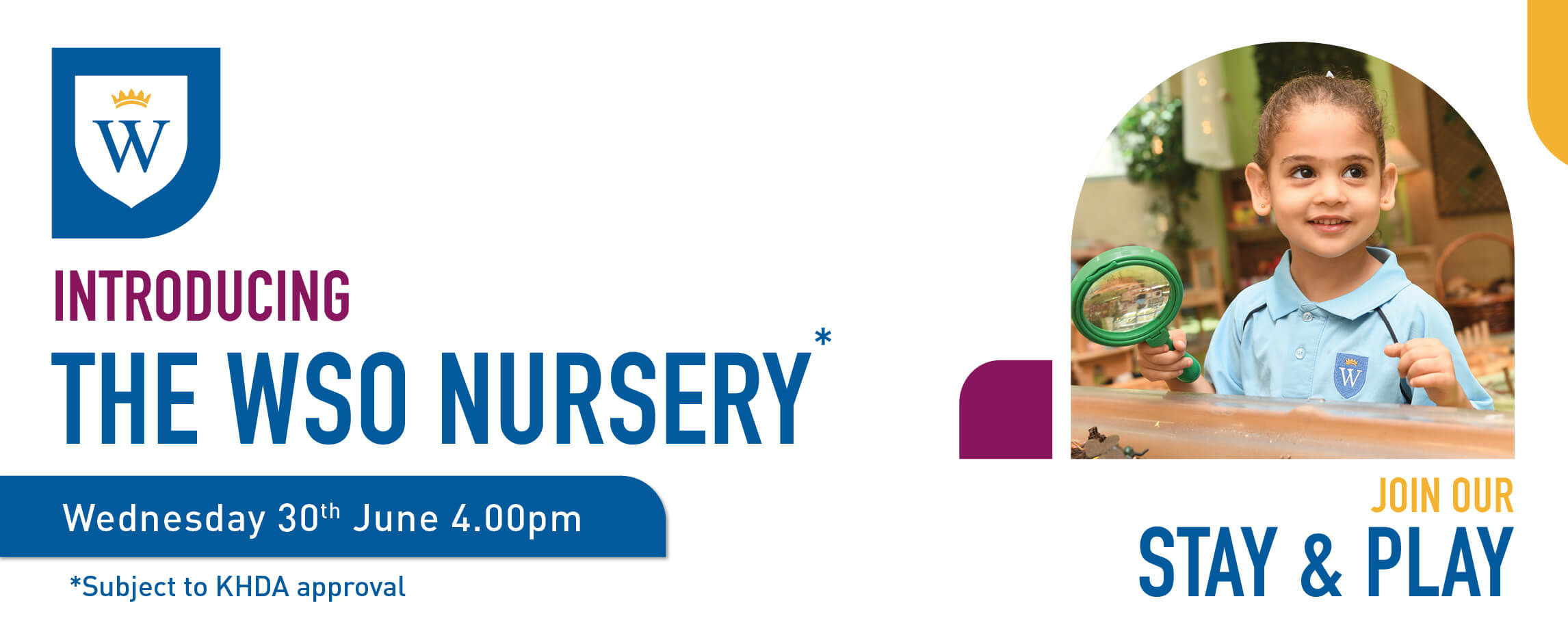 Come along and explore the new WSO Nursery, where you can find out about our new exciting and unique early years learning center.
Our staff will share with you what we aim to achieve in these important first steps of your child's educational journey, related to the EYFS British Curriculum and Reggio Emilia approach.
Your children can also investigate the wonderful learning environment, where they will have the opportunity to play, explore and have fun! Parents will also have the opportunity to tour the FS Department and Facilities.
We accept children that are 2 years old on or before August 31st 2021
Flexible days and hours from 7.00am - 5.30pm
Affordable enrolment fees from 18,000 - 48,000 AED

Register below to secure your place.